My Blog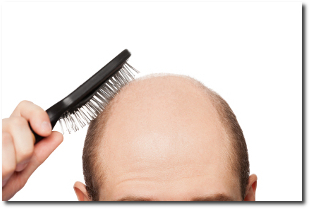 Whoever said "In life, death and taxes are inevitable" was probably a balding man in denial. As a man who is currently going through this process and watching his friends go through this, the balding process can be categorized into 7 stages. Why seven you ask? Having read many books by management gurus (or quacks), I learnt that 7 stages is more powerful than any other number.  This blog post will get more validity because its a seven stage process. The seven stages are described below.

1. Denial - For most men, the balding process probably starts in their late 30s to late 40s. One tends to notice that they are losing their hair but most choose to live in denial. Perhaps, you can feel the barber gingerly cutting the hair on certain parts of your head, perhaps the water feels more in touch with the skin on your head or perhaps you can see your hair line receding in your pictures. You notice this with all your friends, but when it comes to you "Nah! It cannot be happening to me".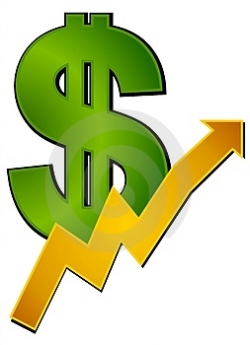 If you are here thinking that you can put together a website, put some Google Ads, sit back and earn millions of dollars, then you can end reading this article at this point. If on the other hand, you are willing to invest time and effort to create a website with valuable content, then perhaps this article will be of interest to you. I have been using Google Adsense on my website for close to 8 years now and having been earning some money with Adsense. Many readers ask me how much can I earn with Adsense. The truth is there is no right answer, it depends on a few factors and using some sample numbers, I will attempt to tell you how much you could earn.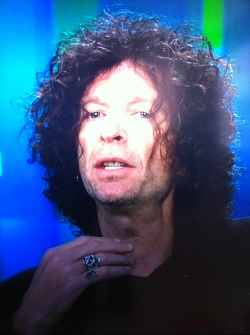 Most celebrities often get tattoos and also seem to be mystified by Eastern religions and such as Hinduism, Judaism, Buddhism etc. Besides some elaborate artwork of snakes and dragons, I have also seem them having tattoos in Sanskrit or some east Asian languages. I set out to look for celebrities who have Sanskrit tattoos and was surprised to find quite a few of them. Its not surprising that the most popular Sanskrit tattoo is Om. Om (or Aum) is arguably the most famous symbol of Hindu culture in the west and that probably is why its is so popular.


Howard Stern has an Om tattoo on his hand.
Katy Perry - have got 'Anuugacchati Pravaha', meaning 'Go With The Flow' inked inside the right arm,
Russell Brand - also got the same tattoo as Katy Perry when they decided to get married in India in 2010.
Tommy Lee  also has an Om Tattoo on his stomach. 
Alyssa Milano also has a wrist tattoo of the Hindu syllable "Om".
Sherilyn Fenn, a television star has an Om tattoo on her forearm
Angelina Jolie has a Sanskrit blessing in the Cambodian language, which she has said is to honor her first adopted son, Maddox.
David Beckham has the his wife Victoria's name tattooed on his arm.
Having lived outside India for many years, I have often seen many Indians complaining about discrimination and racism towards Indians in foreign countries. We rarely, if ever stop and think what a discriminatory society we are. From the age-old caste ssystem, to North Indians calling all South Indians Madrasis or calling Indians from North East India Chinky, we just discriminate. If I bring in religion, states, castes, regions the matter just gets too complicated.  Even living in the US, I have heard Indians calling African Americans Kallu or call all East Asians Chnky. So perhaps, this ad below from Bharat Matrimony should really not surprise or shock me but it does. I have been seeing this ad on the South Asian channels and I am shocked that they have been running this ad on TV for so long. Take a look at it and see if you think its racist or not.
Still not convinced? Lets retry the same ad with a white American family and the son brings home a girl with tanned skin. Lovely old grandma goes, "How come he is dating that Brownie?". Our groom-to-be explains that his girlfriend has just returned from a vacation in Hawaii and so her skin is tanned. Everyone laughs and there is a huge sigh of relief. Cookies, Anyone?
Imagine this ad being shown on television here, there would be a huge uproar and social media would be going nuts. Unfortunately, this ad continues to play and its all fun and games. The least I would request is that if you are looking for a bride or groom, stay away from Bharat Matrimony and its related sites and use some other provider. Thanks for reading.
| | |
| --- | --- |
| | While many visitors come to dinesh.com for the logo information and jokes, the site was started on the basis of the Indian Web Directory which was a collection of the best and most popular Indian websites. Over the years, many of those sites have disappeared and many new sites have come up. We have just gone through our directory and cleaned up a lot of the dead links and added many new links as well. We hope you find these updates useful. The following sections were updated |
Some of the other nice features of our web directory are

Thumbail Preview for most of the sites, so you can preview the site before clicking on it
Ability to provide a rating so that other can benefit from your experience
Ability to register and manage your own sites
Ability to write a review for the sites.
You can register your sites now.