Traditional Indian Hindu Wedding
This is a simple but important ritual consisting of a 'puja' (prayer) and is performed ten days prior to the actual wedding ceremony. The 'puja' is performed separately in both homes. The purpose being to negate the ill effects of any deaths in the family so that the marriage ceremonies may carry on without any obstacles.
A 'kalesha' (silver pot) is placed on a small heap of rice with a coconut on it, which in turn is placed in front of the deity and blessed. The 'kalesha' will remain in the puja room till all the wedding ceremonies are completed.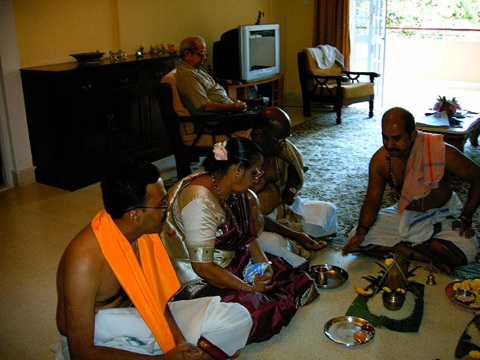 Naandi Pooja being performed by the priest (Bhatji) and my relatives.
---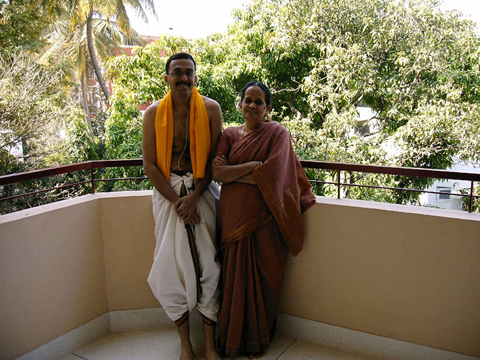 My mother and me at our home in Bangalore.
---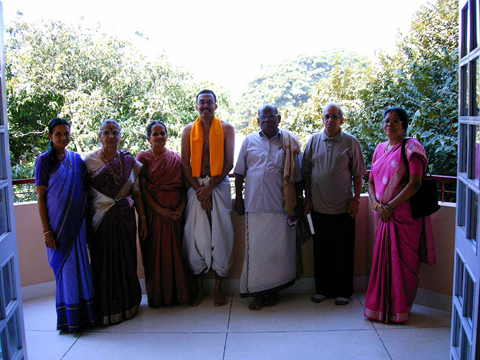 Me, with a few of our relatives.