OTA Logos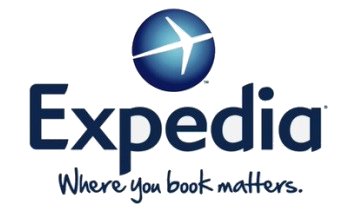 Expedia is an Internet-based travel reservation website, and a part of the Expedia, Inc. based in the US with localized sites for 18 countries. It books airline tickets, hotel reservations, car rentals, cruises, vacation packages, and various attractions and services via the World Wide Web and telephone travel agents. The site uses multiple global distribution systems like Amadeus or the Sabre reservation systems for flights and for hotels, Worldspan, and Pegasus, along with their own hotel reservation system for their contracted bulk rate reservations. Expedia was started by Microsoft, which they then spun off as a multi-billion dollar company.

In 2009, Expedia decided to change its decade old logo (shown on right above) which was a yellow plane circling the globe. The new logo shown on the right was launched to replace the old logo. One of the executives defined that they wanted to replace the cartoonish logo with a more contemporary logo.

The new logo maintains the airplane and the notion of globe, but the airplane sits on the top of globe, not rotate around it.

The "Expedia" font is also different, more rounded and contemporary as well.

The logo also gets a new tagline, "Where You Book Matters."
Previous Expedia.com Logo - Prior to 2009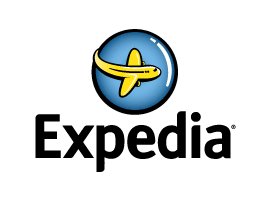 Car Logo Parodies