Cricket Logos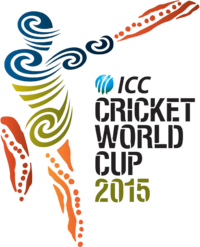 The 2015 ICC Cricket World Cup will be the eleventh Cricket World Cup, and will be jointly hosted by Australia and New Zealand. Only the 10 test playing nations will participate in this event unlike the prior World Cups where the associate teams also participated. The ICC unveiled the Logo of ICC Cricket World Cup 2015 after the final of Cricket World Cup 2011 on 2 April 2011. Since the event is being jointly hosted by Australia and New Zealand, the logo is a mix of motifs taken from the indigenous people of Australia (Aborigines) and of New Zealand (the Maoris).

The selected motifs are:
* Maori Tohora symbolizing toughness, pride and tribal culture
* Aboriginal journey tracks symbolizing spirit of the land

The upper body is taken from the Moari motif while the legs and the bat are taken from the Aboriginal motif. The logo is designed to signify toughness, glory, resilience, connection and belonging.

The Australian arm of FutureBrand was invited to produce the logo for the ICC Cricket World Cup 2015.
Overall, I liked the logo as it incorporates the indigenous aspects of both countries much like how the 2011 ICC World Cup in India had a very sub-continental look. The colors though are slightly dull and probably could have been brighter. Looking forward to another exciting event starting in a few weeks.
Cricket Logos
More World Famous Logos
Logo Parodies


Source: http://en.wikipedia.org/wiki/2011_Cricket_World_Cup