Sun Microsystems, Inc. is a multinational vendor of computers, computer components, computer software, and information technology services. With the growth of Linux as a server side operating systems of choice and with Intel based servers gaining popularity, Sun eventually started to Sink and was finally bought by Oracle in 2009.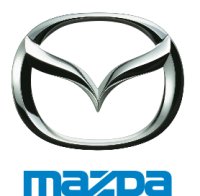 Mazda Motor Corporation is a Japanese automotive manufacturer based in Hiroshima, Japan. It is said that Mazda coincides with the anglicized pronunciation of the founder's name, Jujiro Matsuda, who was interested in spirituality, and chose to rename the firm in honor of both his family and Zoroastrianism. The word Mazda derives from Ahura Mazda, the Avestan language name for a divinity exalted by the ancient Iranian prophet Zoroaster, as the source of wisdom, intelligence and harmony.

The current logo attempts to capture the spirit of Mazda, the stylised "M" evokes an image of wings in flight and symbolises the Mazda's flight toward the future. The "V" in the centre of the "M" spreads out like an opening fan, representing the creativity, vitalty, flexibilty and passion that is Mazda. The symbol as a whole expresses the sharp, solid feeling that Mazda will be seeking in all of its products. The dynamic circle symbolises our readiness to spread our wings as we enter the 21st century.




Johnson & Johnson is a global American pharmaceutical, medical devices and consumer packaged goods manufacturer founded in 1886. The corporation's headquarters is located in New Brunswick, New Jersey, United States. The corporation includes some 250 subsidiary companies with operations in over 57 countries. Its products are sold in over 175 countries. Johnson & Johnson's brands include numerous household names of medications and first aid supplies. Among its well-known consumer products are the Band-Aid Brand line of bandages, Tylenol medications, Johnson's baby products, Neutrogena skin and beauty products, Clean & Clear facial wash and Acuvue contact lenses.

Its almost impossible to not have a J&J product at your home.





HP is the largest technology company in the world and operates in nearly every country. HP specializes in developing and manufacturing computing, storage, and networking hardware, software and services. Major product lines include personal computing devices, enterprise servers, related storage devices, as well as a diverse range of printers and other imaging products. HP markets its products to households, small to medium size businesses and enterprises both directly, via online distribution, consumer-electronics and office-supply retailers, software partners and major technology vendors.

With the 2008-2009 financial meltdown, no wonder this logo was born.








United Parcel Service, Inc., commonly referred to as UPS, is the world's largest package delivery company. UPS delivers more than 15 million packages a day to 6.1 million customers in more than 200 countries and territories around the world. Since 2005, its operations include logistics and other transportation-related areas. UPS is well known for its brown trucks, internally known as package cars (hence the company nickname "The Big Brown Machine"). UPS also operates its own airline based in Louisville, Kentucky where its Worldport air hub also resides.

With the 2008-2009 financial meltdown, no wonder this logo was born.








Microsoft Corporation is a United States-based multinational computer technology corporation that develops, manufactures, licenses, and supports a wide range of software products for computing devices. Headquartered in Redmond, Washington, USA, its most profitable products are the Microsoft Windows operating system and the Microsoft Office suite of productivity software.

With the 2008-2009 financial meltdown, no wonder this logo was born.