Traditional Indian Hindu Wedding
Kanya Agamana The maternal uncle of the bride brings the bride to the mantap by holding her hand. Malasamparana - exhanging of garlands. The bride and the groom are made to stand of small heaps of rice grains, the boy facing east and the girl facing west. A cloth is held separating both of them. The priest then recites the sacred mantras invoking the ancestors of both the families. The bride and the groom proclaim their love and acceptance of each other by bestowing a garland on one another. This is the first step in their unity and the exchange symbolises the unification of their hearts. They sprinkle rice grains on one another.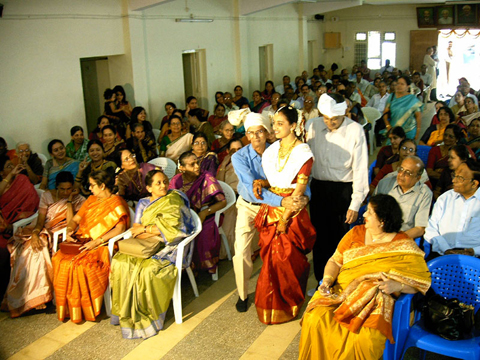 Anu's maternal uncles Dev Maam and Ananth Maam accompanying her to the mantap.
---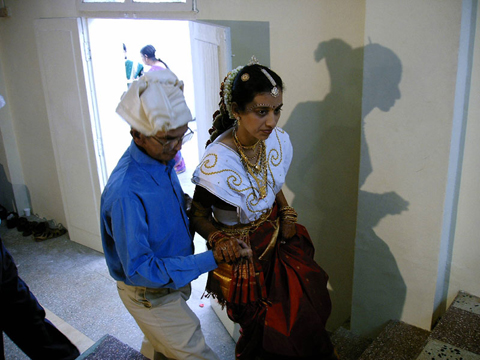 Dev Maam and Anu
---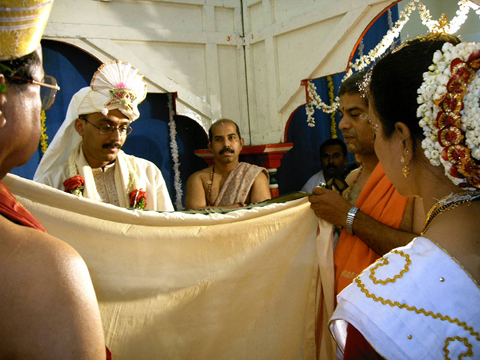 The priest performs the rituals
---
The priest performs the rituals
---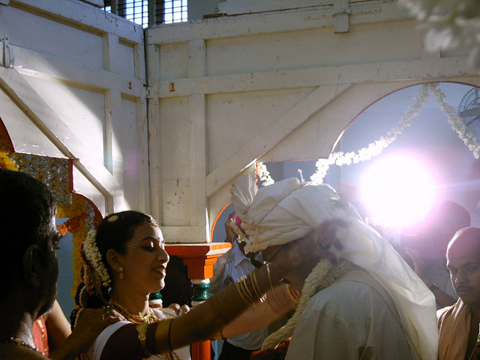 Anu putting the garland on me.
---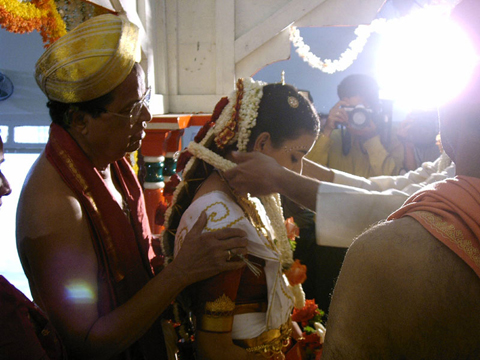 Me putting the garland on Anu
Kanya Daan