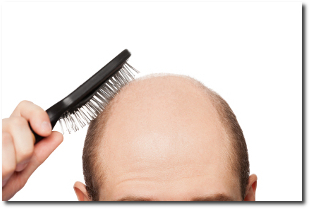 Whoever said "In life, death and taxes are inevitable" was probably a balding man in denial. As a man who is currently going through this process and watching his friends go through this, the balding process can be categorized into 7 stages. Why seven you ask? Having read many books by management gurus (or quacks), I learnt that 7 stages is more powerful than any other number.  This blog post will get more validity because its a seven stage process. The seven stages are described below.

1. Denial - For most men, the balding process probably starts in their late 30s to late 40s. One tends to notice that they are losing their hair but most choose to live in denial. Perhaps, you can feel the barber gingerly cutting the hair on certain parts of your head, perhaps the water feels more in touch with the skin on your head or perhaps you can see your hair line receding in your pictures. You notice this with all your friends, but when it comes to you "Nah! It cannot be happening to me".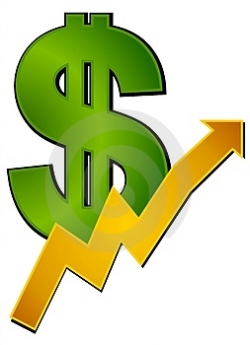 If you are here thinking that you can put together a website, put some Google Ads, sit back and earn millions of dollars, then you can end reading this article at this point. If on the other hand, you are willing to invest time and effort to create a website with valuable content, then perhaps this article will be of interest to you. I have been using Google Adsense on my website for close to 8 years now and having been earning some money with Adsense. Many readers ask me how much can I earn with Adsense. The truth is there is no right answer, it depends on a few factors and using some sample numbers, I will attempt to tell you how much you could earn.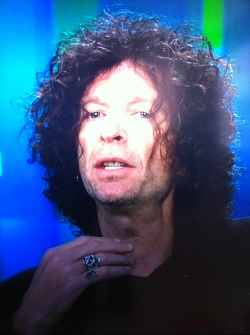 Most celebrities often get tattoos and also seem to be mystified by Eastern religions and such as Hinduism, Judaism, Buddhism etc. Besides some elaborate artwork of snakes and dragons, I have also seem them having tattoos in Sanskrit or some east Asian languages. I set out to look for celebrities who have Sanskrit tattoos and was surprised to find quite a few of them. Its not surprising that the most popular Sanskrit tattoo is Om. Om (or Aum) is arguably the most famous symbol of Hindu culture in the west and that probably is why its is so popular.


Howard Stern has an Om tattoo on his hand.
Katy Perry - have got 'Anuugacchati Pravaha', meaning 'Go With The Flow' inked inside the right arm,
Russell Brand - also got the same tattoo as Katy Perry when they decided to get married in India in 2010.
Tommy Lee  also has an Om Tattoo on his stomach. 
Alyssa Milano also has a wrist tattoo of the Hindu syllable "Om".
Sherilyn Fenn, a television star has an Om tattoo on her forearm
Angelina Jolie has a Sanskrit blessing in the Cambodian language, which she has said is to honor her first adopted son, Maddox.
David Beckham has the his wife Victoria's name tattooed on his arm.
Having lived outside India for many years, I have often seen many Indians complaining about discrimination and racism towards Indians in foreign countries. We rarely, if ever stop and think what a discriminatory society we are. From the age-old caste ssystem, to North Indians calling all South Indians Madrasis or calling Indians from North East India Chinky, we just discriminate. If I bring in religion, states, castes, regions the matter just gets too complicated.  Even living in the US, I have heard Indians calling African Americans Kallu or call all East Asians Chnky. So perhaps, this ad below from Bharat Matrimony should really not surprise or shock me but it does. I have been seeing this ad on the South Asian channels and I am shocked that they have been running this ad on TV for so long. Take a look at it and see if you think its racist or not.
Still not convinced? Lets retry the same ad with a white American family and the son brings home a girl with tanned skin. Lovely old grandma goes, "How come he is dating that Brownie?". Our groom-to-be explains that his girlfriend has just returned from a vacation in Hawaii and so her skin is tanned. Everyone laughs and there is a huge sigh of relief. Cookies, Anyone?
Imagine this ad being shown on television here, there would be a huge uproar and social media would be going nuts. Unfortunately, this ad continues to play and its all fun and games. The least I would request is that if you are looking for a bride or groom, stay away from Bharat Matrimony and its related sites and use some other provider. Thanks for reading.
 

 

Football fans from India will recognize Uruguay because of their success in the last World Cup and their soccer stars Luis Suarez (at Liverpool) and Diego Forlan (Inter). For those who don't know where Uruguay is, its located on the Eastern coast of South America, just south of Brazil and east of Argentina.  

Very few Indians probably make the trip to this country as its too far away and probably not a major tourist attraction. Most Indians who prefer the more popular destinations like the US, Europe, Australia and the Far East. Fortunately for me, the company I work for has an office in Montevideo, the capital and I get to visit this less visited country. Over the next few days, I will share my experiences of life in Montevideo from the eyes of someone from India. Let me see what things Desi I can find here. If you would like to take this journey, follow me on Twitter.
I will begin with Day 0, getting to Montevideo. I took a flight from the US and in most cases, the best way to get directly into Montevideo was from Miami via American Airlines. The flights to Montevideo are usually red-eye flights and the travel time is about 9-10 hours. Getting to the gate, I realized that Uruguayans, like Indians, like to shop a lot abroad because the cost of luxury goods is almost twice the price in their home country. There were lots of duty-free shopping bags waiting to be handed to the passengers as they boarded their flights.
Once you get into the plane, you realize that most of the US airlines reserve their older aircrafts to fly to these countries. Much like how flights to India are, where the European legs have newer planes but the leg to India is nothing more than a flying bus. They probably played a movie and turned off the entertainment for the rest of the flight. Fortunately the plane was quite empty and being tired and and sleepy, was able to stretch my feet and get a good nap.
After about a 10 hour flight, we arrived at the Carrasco International airport. I had imagined a much bigger airport like the size of Bangalore or Hyderabad perhaps but it was really small and has only 4 gates. The airport is really modern and highly rated. It was very clean, with clearly marked signs etc. I made it through immigration smoothly. With only 4 gates, not too many flights can arrive at the same time. My suitcase was really light because I just had my clothes, but the locals all had a couple of really heavy bags. I found out on my flight that many Latin Americans find it cheaper to fly to Miami and shop for goods there and many make a trip there just for the purpose of shopping. Kind of like Dubai and Singapore for many Indians.
I came outside to find my cab driver waiting for me. In speaking with him, I realized that I am in for some fun not knowing any Spanish except Uno, Dos, Tres (which may be from a Ricky Martin song?) and No Habla Espanol (I dont know Spanish). The driver knew no English but of course he knew where to go so I made it safely to the hotel. My team speaks excellent English but its seems like the locals do not know the language at all. Guess, my hands will have to do the talking.
The ride to the hotel was quite short so I got to the see just the outskirts of the city. My first impressions of this part of the city was Mumbai meets Bangalore (but from 25 years ago). Being on the coast, the weather is really humid and you can feel it everywhere. This, along with the sea-breeze reminded me of Mumbai. The bungalows and greenery reminded me of Bangalore.
Feeling a bit tired, I decided to take a short nap before venturing out for lunch and other adventures. More to follow tomorrow, stay tuned. So far, no sign of anything Indian here but I will be looking.
 
I was recently in Chile on a business trip and had some free time on the weekend to take a trip to the coast side cities of Vina Del Mar and Valparaiso. During the trip, the tour guide told us about 2 cities that changed forever because of the innovation. The innovation of faster travel and the building of the Panama Canal. The two towns that were affected were Curacavi and Valparaiso, both less than 150 kms from the capital, Santiago.

Curacavi - Curacavi is a little town that lies between Santiago and Valparaiso. Before the advent of cars and trains, the travelers would travel on horse driven carts that would take between 2-3 days to cover the 100 kilometer distance. On the way, Curacavi was an important stop for the travelers to have food and an overnight stay. This city flourished because of these travelers who were going back and forth between Valparaiso and Santiago. With the advent of the car and trains, the travel times were reduced to hours and no one stopped at Curacavi  any more. This city was devastated by this and has never recovered from this. Today the valley of Curacavi is used for wine producing and has regained a bit but will probably never see the glory days again.
Valparaiso - Valparaiso is a port city about 100 kilometers south of Santiago. Before the Panama Canal was built, Valparaiso was an important port because all ships that had to go from the Pacific to the Atlantic would dock at Valparaiso. The ships typically had to go to Cape Horn to get around the continent of South America. The town flourished because of fact that there was no way to get around the continent. When you visit the city, you can see that the town was really well off in the past. The port has some old and impressive looking buildings and you can sense that this was a flourishing town. In 1914, the US opened up the Panama Canal which allowed most of the ships to go through Panama thereby cutting the number of ships coming to Valparaiso significantly. This city too was devastated by this. Today, Valparaiso is still an important port and many cruise lines use this city as a starting point for their South American cruises. However, its probably a shadow of its former self.

The Panama Canal, Suez Canal, advent of faster travel must have had devastating impacts on many cities and it was fascinating to think and see the impact. Fortunately, these are not ghost towns and continue to live. I wonder how future innovation may impact some major city in the world today. Will planes of tomorrow be able to fly longer distances thereby eliminating or reducing traffic to some of the major hubs. Will high speed rail have an impact on air travel? Something to think about.
These are some articles or social causes that I have come across on the Web. These articles are not written by me. When possible, I have provided the acknowledgment of the writer. I hope that some of you are motivated to take action and help make this world a better place.
I feel quite blessed to have had the opportunity to travel and live in many countries around the world. Meeting people from other countries is a wonderful experiences as it opens your mind to how different, yet how similar the rest of the world is and I think that has made me a better person. I have traveled alone, with my friends and then with my wife. Now I have a son who also loves to travel and I will cherish those moments with him. In this section of my blog, I write about some of my experiences traveling around the world and things that I liked about visiting those places. I hope my experiences are entertaining as well as englightening.