Google SEO Tips
This is not a tip that I would recommend to everyone but it can be useful under certain circumstances. Many times users do not spell certain words properly and if your website can take advantage of this, then you may be able to get traffic to your site. Having a site full of spelling mistakes compromises the quality of the site and this tip should be used with caution.
Look at the example below. This is a food site and the word "recipe" is a commonly mis-spelt word "receipe", "recepie" etc. The site as you can see from the image below has all the typos in the title bar but does not compromise the quality on the rest of the page.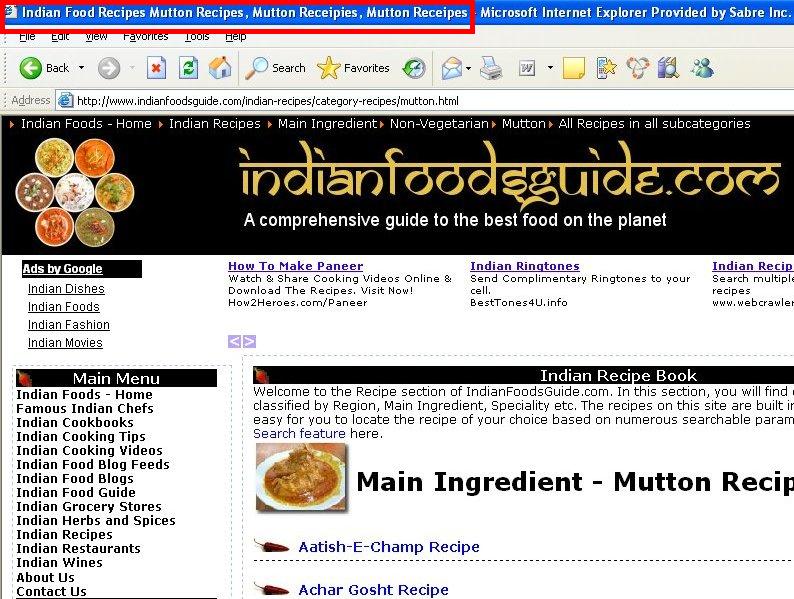 You can see from the image below that this site gets a number 3 listing on Google when someone searched for the word "receipe"