Traditional Indian Hindu Wedding
The bride applies Kumkum and Sandalwood paste to the 4 pillars of the Mantap and offers prayers. Next comes the wearing of the Dharemani , a black bead ornament by the bride. This ornament is considered very sacred by a married woman and she wears it throughout her life as a mark of her being married.
Hymns from the Sri Suktha which is 5000 years old are recited before wearing this sacred ornament. At the same time 2 head ornaments, Basinga and the Mangal Sutra and the marriage saree are worshipped. The bridegroom is tied with the Basinga and the Aarti is waved before him. He is then respectfully brought to the Mantapa.
---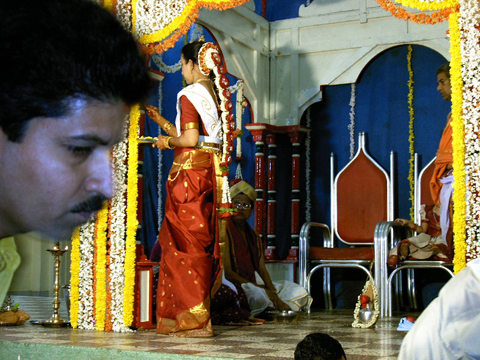 Anupama applying Sandalwood and Kumkum to the Mantap
---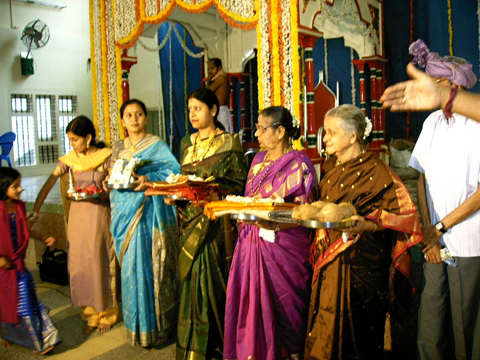 My aunt and other relatives getting ready
---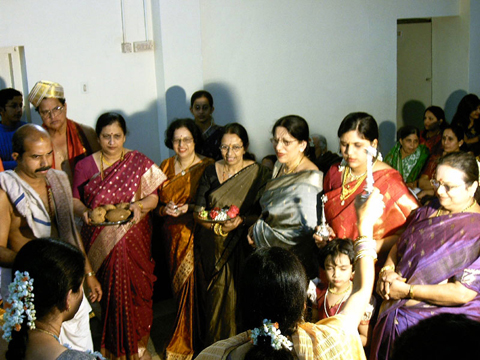 Anupama's aunts and other relatives
---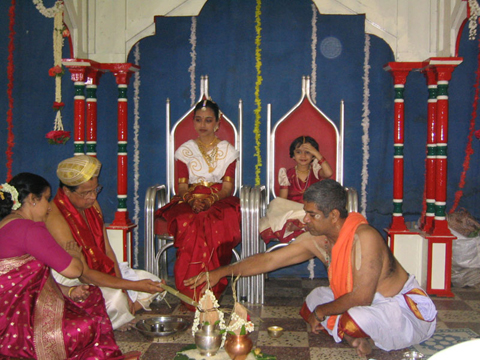 Anupama with her niece Neha. Anupama's parents are performing the rituals
---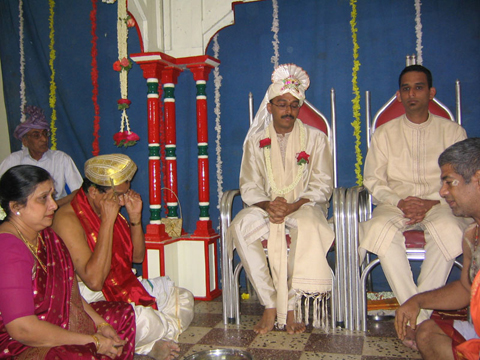 Me, Sachin and Anupama's parents