| | |
| --- | --- |
| | With the NBA playoffs for 2007 reaching its final stages, I thought I would research the logo of the San Antonio Spurs, one of the last 4 team still remaining in the playoffs. The Spurs are one of the hottest team in the NBA this decade having won 3 championships with their big stars Tim Duncan and Tony Parker. |
The current logo of the Spurs is the word SpUrs with the letter U drawn as a silver spur. It is also said that the outline of the logo is said to represent the AT&T center where the Spurs moved to in 2002-2003. The logo was unveiled at the same time as the move to their new home.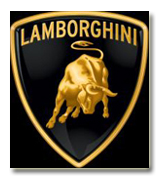 Lamborghini is an Italian manufacturer of high performance sports cars based in the small Italian village of Sant'Agata Bolognese, near Bologna. Lamborghini is now a subsidiary of German car manufacturer Audi AG, which is in turn a subsidiary of Volkswagen. Lamborghini is the main counterpart to Ferrari in the italian sports car business. The Italian company was founded in 1963 by businessman Ferruccio Lamborghini, who owned a successful tractor factory.
The Lamborghini Charging Bull Logo stands for the founder's, Ferruccio Lamborghini, zodiacal sign (Taurus). Most of the company's cars have been named after famous fighting bulls (oddly most have been spanish bulls not italian).
Interestingly it is said that the choice of an animal and the colors used on the logo (gold on a black background, and a charging bull) are suspiciously similar to the Ferrari logo (a black horse on a yellow background). It is believed that this was no accident on the part of Lamborghini, who had a long standing (and not always friendly) rivalry with Ferrari.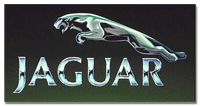 Jaguar Cars Limited is a British based luxury car manufacturer, originally with headquarters in Browns Lane, Coventry, England but now at Whitley, Coventry. It was founded as the Swallow Sidecar Company in 1922,by two motorcycle enthusiasts, William Lyons and William Walmsley, and changed its name to Jaguar in 1945. The company has been owned by Ford since 1989.
The Jaguar logo is a Jaguar leaping across the company name. The leaping Jaguart is possibly built to represent the speed, power and quickness of the car. The Jaguar emblem is also placed on the front of the car.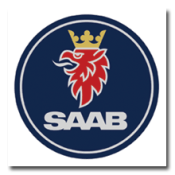 Saab is a line of automobiles manufactured by Saab Automobile AB, and is currently a wholly-owned subsidiary of the General Motors Corporation. Originally, Saab AB was an aviation and defense company based in Sweden and founded in 1937 in Trollhattan. Its name was an acronym for "Svenska Aeroplan Aktiebolaget" (translates to Swedish Aeroplane Limited), thus written as "SAAB". In 1939 Saab merged with the Linköping, based ASJA and the headquarters moved to Linköping. During changes in company ownership in the 1990s, the company name became Saab AB.
The logo of this SAAB depicts a mythological bird which is also used on the official coat of arms of the Count von Skane. The symbol was used as the symbol for the Swedish province Skane, where the SAAB company was formed.
| | |
| --- | --- |
| | The 6th season of the Apprentice concluded yesterday and in my opinion, Stenfani was a deserving winner of the title. Clearly, she was the best among the Final Four, but there were better candidates who did not make the Final Four. Anyway, I digress. The Apprentice has certainly been one of the most popular shows on television especially in its first three season. It used to be typically on NBC, on Thursday nights, which in the US is the most contested TV slot. |
Over time, the show has got pushed around and ended up on Sunday night at 9 PM. Middway through the season, it moved to 10 PM on Sunday night. Even the "Grand Finale" did not get a better time slot. Trump did not talk about the next season, which he typically does. It makes me wonder if the show is finally over. Donald Trump, You're fired?? Too bad, it was one of the few shows that I watched besides American Idol and with Sanjaya gone, there is nothing for me to watch. Thank God the NBA playoffs have begun......Go Lakers!!!
Munna: Abay Circuit! Jaa baajo walay ghar say Doctor ko bula k laa, meri tabiat kharab ho reli hai.
Circuit: Aey Bhai ! aap to khud doctor ho.
Munna: Bolay to meri fees buhat zyada hai.

Munna: Bolay to Apun ko tera operation dobara karna paray ga. Kyun k apun kay rubber k gloves teray andar hi reh gaye hain.
Patient: Agar yeh baat hai to mujhay jaanay do. Mien tumharay gloves ki payment kar doon ga.
Munna: Bolay to darad kahan hai aapko.
Patient (F): Pooray badan mien hai
Munna: Yeh kaisay ho sakta hai ray, kuch detail batao.
Patient: Tocuhes her right knee and says here, then touches her earlobe and says here, then touches her left cheek and says here, etc.
Munna: Aesay hi khaali peeli tension de reli hai, teri finger mien dard hai.
Patient: Doctor aap ko yakeen hai k mujhay Namoonia (pneumonia) hai, kyun k pichlay dino aik doctor meri friend ka Namoonia ka ilaaj karta raha aur woh Typhoid say mar gayi.
Munna: Haan ray meray ko akha yaqeen hai, tu namoonia say hi maray ga.
Aik patient Munnabhai k paas aaya, Munna nay us ka chekup kiya aur bola
Munna: Tumharay pass ziyada waqt nahi hai
Patient: Meray pass kitna time hai.
Munna: Dus (10)
Patient: Kya Dus.... Minute..... Ghantay.......... Din......?
Munna: No (9), Aath (8), Saat (7),.......
Raat ka time jab Munna aur chinkie apnay bed room mien so rahay thay to phone ki ghanti baji.
Voice: Aray Doctor sahab jaldi aayeay! Meray betay nay blade kha liya hai
Munna abhi jaanay k liye tayyar hi hota k dobara phone aata hai.
Voice: Doctor Sahab! Ab aanay ki koi zaroorat nahi, meray husband ko shave k liye doosra blade mil gaya hai.
Aanand jab end mien bachon ko story sunata hai to bolta hai;
Aanand: "Munna nay kaha tha k woh mujhay aik month mien meray feet pay khara kar de ga"
Bachay: Phir?
Aanand: "Phir kya, mujhay us ka bill pay karnay k liye apni car bechna pari."
Munna: Apna munn kholo.....
Patient opens his mouth: Aaaaaaaaaaaaa..........
Munna throughs his torch light in his mouth: Hmmmmmmm..... Torch sahi hai.
Chinkie: Tum hamaisha clinic mien apnay saath meri photo bhi kyun le jaatay ho.
Munna: Apun ko jab bhi koi mushkil aati hai, apun tumhari pic dekh leta hoon aur woh prob. solve ho jaati hai.
Chinkie: Dekha! Mien tumharay liye kitni achi aur powerful hoon.
Munna: Haan! Apun teri pic dekhta hai aur apnay aap say bolta hai "Is say bari bhi koi problem ho sakti hai bhala."
Munna: Teray ko maaloom hai k cigarette aik tarah say slow poison ka kaam karta hai.
Patient: To mujhay konsa marnay ki jaldi hai.